Website Monitoring Tool for an Effective Site Health Check
The Website monitoring tool effectively checks your website every few seconds from multiple web-locations to help with website quality and an overall score of user-exp.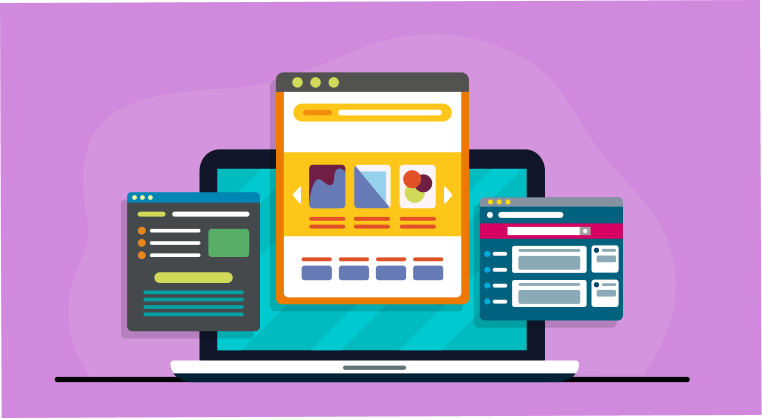 Enhanced End-User Experience Using Website Performance Monitoring
Keep an Eye on the Website's Availability from Major Global Cities
Don't wait for users to report a problem with your website. Check the uptime of your IPv4/IPv6-enabled websites from relevant customer locations every one minute to ensure global availability for your users. Set intelligent thresholds and be notified of outages via multiple notification channels. We also verify downtime from alternative locations to prevent false positives using an effective website monitoring software.
Real Browser Feature (of WMT), You Can Resolve Webpage Speed Issues More Quickly
Slow loading pages not only annoy users; they can also lead to page abandonment. Render your website in a real browser and record the load time for each static resource, such as documents, images, JavaScript, videos, and other files, to identify assets that are slowing down your page.
Website Monitoring Tools to Secure Your Website
If you manage or own a website, then you may know how important it is to keep it up and running smoothly at all times. Unfortunately, websites can go down for a variety of reasons, many of which are beyond your control.
That's where a website monitoring tool comes in. By monitoring your website 24/7/365, you can be alerted immediately if your site goes down, so you can take action to get it back up and running as quickly as possible.
Not only does this help you maintain service reliability for your users, but it also helps you build and maintain their trust. After all, if your users can't rely on your website to be up and running when they need it, they're not likely to trust it with their business.
There are a number of different website monitoring tools on the market, so it's important to choose one that's right for your needs. But with a little research, you can find a tool that will help you keep your website up and running smoothly, so you can focus on your business, not your website all the time as a liability, and never lose the trust of your users.
Website Defacement
Detect unauthorized changes to the integrity of your website right away. Set up an automated baseline to detect everything from frame/script injections to content modification.
SSL/TLS Certificate
Keep track of SSL/TLS certificate expiration dates easily. Setting up a check not only notifies you when your certificates are about to expire, but it also monitors for certificate revocations, untrusted CAs, and SHA-1 fingerprint tampering.
Blocklist Check on Real-Time Basis
Run queries against popular blocklists such as SURl, SORBS, Involvement, UCEPROTECT, and others on a regular basis to detect domains and IP addresses marked as spam.
Uphold Website's Brand-Reputation.
Keep your company and its users safe. Run checks against Google's list of unsafe web resources to identify infected or malicious URLs and remove them from your site.
Check On Domain-Expiry
When a domain expires, all services associated with it stop working. Set up a simple check, renew early, keep ownership, and avoid unintended service disruptions.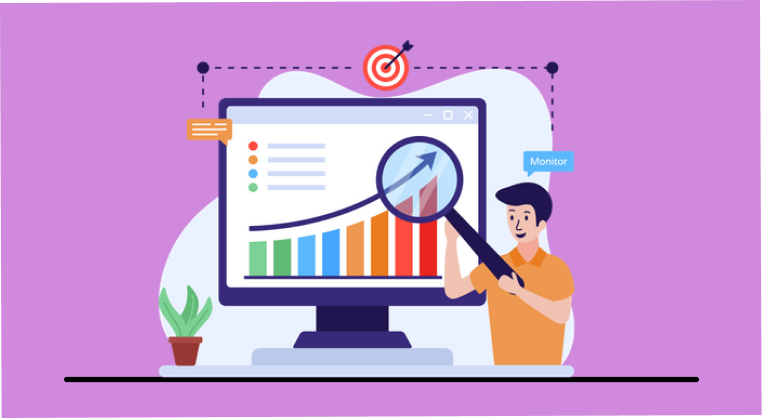 Key Features of a Good Website Monitoring Tools
Gain complete visibility into all of the resources involved in providing your service.
SOAP APIs & REST
You can easily monitor the status of your app's REST API and SOAP endpoints. To ensure that your API responses return the correct data, include JSONPath or XPath assertions.
The Web-Socket
Monitor WebSocket endpoints to ensure that real-time apps on your website, such as live chat software and social media feeds, are functioning properly.
Domain Name Servers
By performing lookups from multiple locations around the world, you can monitor resolution time, identify Domain Name Server (DNS) propagation issues, and verify the correctness of your domain's DNS records.
Simple Mail-Delivery
Send and receive test emails through your Simple Mail Transfer Protocol (SMTP), POP, and IMAP servers to measure latency and identify email deliverability issues.
Feature of File Transfer Protocol
Check the upload and download performance of SSL/TLS-enabled FTP servers to ensure that external file downloads go smoothly.
TCP/IP Ports
Monitor the availability of any service that is listening on well-known ports (SMTP, POP3, IMAP, or FTP) and registered TCP ports (TCP).
Internal Network
Install a lightweight software component on your internal network to monitor resources behind the firewall to supplement our global monitoring network.
Monitor from 4G or 5G networks
Learn how your site performs when accessed via your mobile network carrier's low bandwidth connections.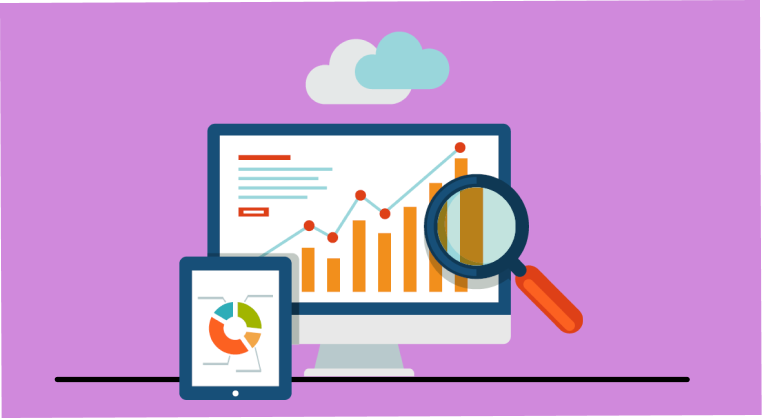 Website Monitoring Overview
The practice of testing and ensuring the availability, performance, website uptime monitoring, and security of a website or web application is known as website monitoring. The Website monitoring toolassists in determining the end-user experience that a webpage provides. It monitors a variety of metrics that can impact performance and availability.
All About Website Monitoring Tool Work System
A Website monitoring toolcontinuously checks and ensures a website's performance, availability, overall application performance monitoring, and functionality. Monitoring is frequently performed from multiple locations around the world in order to track latency issues and provide an uninterrupted end-user experience.
The Website's Monitoring Is Crucial to Customer Retention
Yes, every customer desires a trouble-free and trustworthy online experience. It is said that the rate of customer conversion, revenue, and end-user satisfaction is directly proportional to the performance of a website. A slow-loading page can result in a slew of dissatisfied customers who will leave your site in search of a faster-loading, higher-performing web page. Fine-tune the performance of your page elements, ensure a faster load time, and retain your customer base with web performance monitoring.
Know How to Monitor Website Performance
A few key metrics influence website performance. A simple error in any of these can have an impact on web page load time or website availability. Website performance monitoring monitors each of these elements, such as uptime, time to first byte (TTFB), page load time, links on the page, user actions on a page, database performance, location-based variations, servers, traffic to the page, performance of third-party services, usability, and relevance of the page, to identify flaws or issues that may affect the page's efficiency. If any of these factors has a problem, alerts will be sent to fix it before it affects end users.
The Types of Website Monitoring
Monitoring of Web Availability

Monitoring website availability or uptime ensures that the webpage is accessible to all users from all major locations.

Website performance tracking of websites

Website performance monitoring primarily considers webpage speed and tracks page elements that may slow the page down.

Monitoring Web Functionality
Transaction monitors interact with a webpage as if it were a real user, ensuring that each step of the transaction is working properly.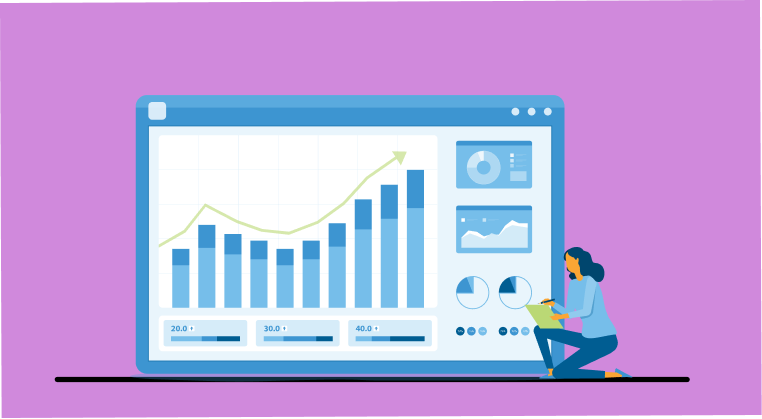 In a Nutshell
Gross Advantages of Website monitoring tool Include a Spectrum of Features
Maintain a constant online presence by monitoring from various global locations.

Monitor key metrics to improve performance.

Stay away from downtime.

Ensure customer trust and a better end-user experience. Maintain customer loyalty.

Improve your conversion rates.
For effective website monitoring, we may consider good Website monitoring toollike SitePing. Where we could track the performance of the website over time and identify any potential problems. If the website goes down, you will be notified immediately via email, text message, or push notifications so that you can take action and resolve the issue as soon as possible. Examine the performance of your website and identify any areas that require improvement so that you can identify trends or issues timely by using good effective tools.
#1
Traffic Monitoring System
#2
Website - performance Analyzation Tool
#3
Improve Speed and Reliability
#4
Real-time Notification System
#5
Multi-site Monitoring System
#6
Multi-channel Alerting System
#8
Real-time User Monitoring System
#9
Unbelievable pricing - the lowest you will ever find
#10
Everything your business needs - 50 apps, 24/5 support and 99.95% uptime
Join the SaaS Revolution
All-in-One Suite of 50 apps

Unbelievable pricing - ₹999/user

24/5 Chat, Phone and Email Support