A Quick Website Monitoring Software Guide
This is a website monitoring software guide, there are numerous factors to consider. Let's take a look at some factors you might want to think about. Having your website crash is a business owner's worst nightmare. It can cost you sales, customer engagement, and, most of all, the brand's reputation.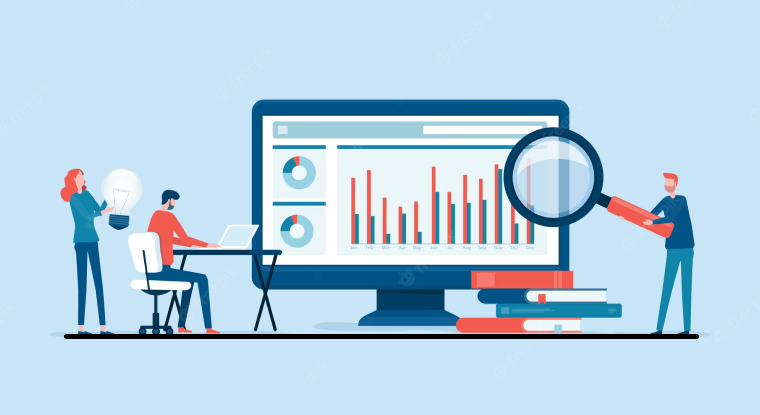 Trying to figure out the cause of the issue can open up a pandora's box of possibilities. In business, they say time is money, and with all these possible issues, you can end up wasting valuable hours trying to diagnose the problem. However, the right website monitoring software can change that.
A Website Monitoring Software Guide?
The process of checking and logging the uptime performance of one or more websites is known as website monitoring. Businesses frequently utilize website monitoring software to guarantee that their customers can access their websites and complete operations such as searching, online buying, viewing an account balance, reading, etc., with ease.
Website monitoring tools record your website's activity and present you with a comprehensive report of the health of your website. These tools track performance metrics such as speed, security, analytics, and other data. Tracking your website's health assists you in diagnosing issues and in improving user experience, search engine results, and overall security.
Advantages Of Website Monitoring Tools
Choosing a fully-equipped website monitoring tool can arm you and your business with crucial advantages. Some of these include:
Optimized Site Performance
Website monitoring software aids in performance optimization by keeping a real-time eye on any issues that may emerge. As a result, you are continually aware of any faults that may occur and may adopt a preventative approach. You are hence able to stop any vulnerabilities from spreading further before the damage starts affecting your site's performance.
Immediate Downtime Alerts
Though technology has improved and downtime is becoming increasingly rare, it does still occur due to unforeseen circumstances. To be able to deal with such a circumstance quickly, organizations can employ monitoring tools that produce intelligent alerts to tell them that the website is down and warn them of it being a possibility in advance.
Immediate Error Detection
Website monitoring tools perform continuous assessments of your systems, producing valuable reports of any potential bugs. As a result, if a bug exists in any of your systems, it will be detected at its source. This information about the source of any bug or error will allow you to attack it before an incident arises as a result of the bug.
Search Engine Optimization
A website's response time, speed, performance, and even reliability or trustworthiness are all key factors in Search Engine Optimization (SEO). Website monitoring keeps track of the website's performance, and you may utilize the information gathered to work with Search Engine Optimization specialists to improve the website ranking of your business site.
Increased Revenue
With Website Monitoring, there are ongoing checks on website performance to ensure that your business website can sustain a high level of traffic, client retention, and repeat visitors. All these elements can eventually lead to higher sales and profitability. Not only that, but by detecting faults at their source and detecting downtimes early on, you can protect your company from catastrophic attacks or high losses. This also means that you'll be able to decrease many of your costs and save money.
Web Hosting Monitoring
Website Monitoring Providers can be used to ensure that web hosting services adhere to their service agreements. Your website is constantly reviewed and analyzed by monitoring services. This also leads to an effective organization of all of your company's technological resources, such as system speed, server access, bandwidth, RAM, and so on.
Different Types Of Website Monitoring
Many website monitoring tools have various kinds of monitoring capabilities as listed below:
Downtime Monitoring
Downtime monitoring is a feature of website monitoring software that works to monitor your website continuously and alerts you immediately if your site goes down. Improper web-hosting, errors in the code, security issues, and updates are just some of the many reasons your website could go down. However, no matter the reason, knowing that it has happened as soon as possible can help you address the issue immediately. The longer your site is down, the heavier the injury to your business.
Performance Monitoring
Performance monitoring assists you in identifying ways to ensure that users can swiftly and easily locate what they're looking for. Slow loading speeds, performance lags, and site crashes that can significantly deter a user from re-visiting your website. Performance monitoring lets you know how your website is handling its workload. This allows you to make the necessary changes if the website is struggling before any major issues occur.
Performance affects not only user experience but also your website's search engine ranking. If a search engine is gathering that your site's performance has been resulting in poor user experience, it will avoid sending visitors there and hence rank your website lower.
Analytics Monitoring
Analytics monitoring is a feature that tells you all about your visitors' activity on the website. Here are some examples of the insights analytics monitoring can give you:
No. of visitors per day
How did your visitors find the site
Which pages did they visit the most
Visitor bounce rate
Sales and revenue generated
Audience demographic information
Security And Malware Monitoring
Website monitoring software comes with regular malware scans and security checks that detect vulnerabilities, alert you to indicators of a hack, and often make it simple to secure your site after a compromise. Hackers & crackers are a dangerous threat to your security with the ability to steal information, redirect visitors to malicious websites and programs, hijack your site, display offensive content, and more. A security failure can often be detrimental to a business as it leads to a loss of trust with your customers, which can be very difficult to recover from.
Summing It Up
Keeping track of the health of your website is an essential element of being a website owner, and employing website monitoring software serves as a commitment to your consumer base. It communicates that you care about providing a reliable service and that your customers can trust you with their needs. If you're looking for a simple but comprehensive solution, SitePing is the way to go. It provides website monitoring features that cover security, performance metrics, analytics, and much more.
#1
Traffic Monitoring System
#2
Website - performance Analyzation Tool
#3
Improve Speed and Reliability
#4
Real-time Notification System
#5
Multi-site Monitoring System
#6
Multi-channel Alerting System
#8
Real-time User Monitoring System
#9
Unbelievable pricing - the lowest you will ever find
#10
Everything your business needs - 50 apps, 24/5 support and 99.95% uptime
Join the SaaS Revolution
All-in-One Suite of 50 apps

Unbelievable pricing - ₹999/user

24/5 Chat, Phone and Email Support