Key Insight Metrics for Application Performance Monitoring
The process of tracking, analyzing, and improving the performance of software applications is known as application performance monitoring. The goal of application performance monitoring is to ensure that applications meet the performance expectations of users, as well as to identify and resolve any performance issues that may arise before they negatively impact the user experience.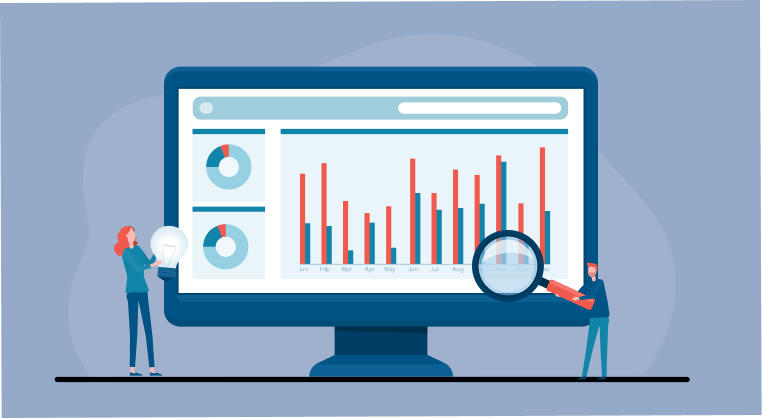 A variety of factors can influence an application's performance, including the application's design, code, infrastructure, and user environment. Application performance monitoring tools collect data about an application's performance and identify and diagnose performance issues.
In general, application performance monitoring is a critical component of ensuring the quality of software applications. Organizations can ensure that their applications meet user expectations and provide a positive user experience by tracking, analyzing, and improving application performance.
So, if you're wondering how to measure the performance of an application, you've come to the right place. At SitePing, team spends a lot of time thinking about application performance monitoring, specifically how to monitor and improve the overall performance of it. In this article, our team will go over some of the most important application performance monitoring metrics to keep an eye on.
Listicle of Application Performance Monitoring Metrics
1. User Satisfaction / Apdex Scores
The application performance monitoring index, or Apdex score, has now become an industry standard for tracking an application's relative performance. It works by setting a time limit for how long a particular task request or transaction should take an application and evaluating its overall performance.
These transactions are then classified as satisfied (quick), tolerated (slow), too slow, or failed. A simple math formula is then used to generate a score ranging from 0 to 1 of such performance .
A good application performance monitoring tool like SitePing tracks satisfaction scores for all of our applications and team requests automatically. To make it easier to understand, the team converted the number to a 0-100 scale rather than a 0-1 scale.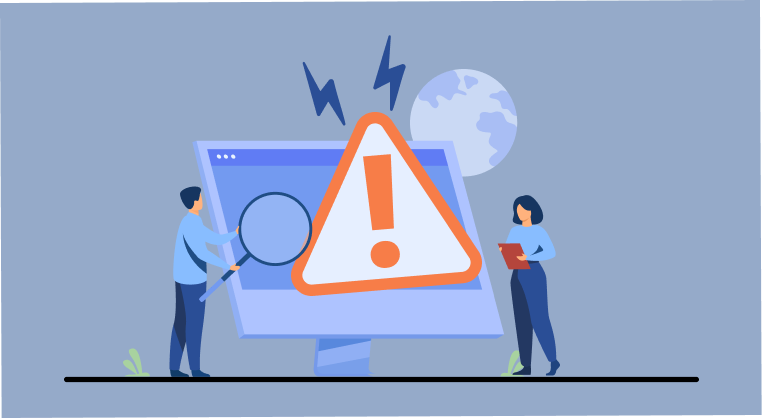 2. Average Response Time
Let me begin by saying that averages are terrible. I strongly advise using the aforementioned user satisfaction Apdex scores to track overall performance. However, averages are still a useful metric for monitoring application performance.
3. Error Rates
Errors are the last thing you want our users to see. Monitoring error rates is an important metric for monitoring application performance.
There are three possible methods for tracking application errors:
HTTP Error - The percentage of teamb requests that resulted in an error.

Exceptions Logged - The number of unhandled and logged errors from our application.

Exceptions Thrown - The total number of exceptions thrown.
Thousands of exceptions are commonly thrown and ignored within an application. Hidden application exceptions can lead to a slew of performance issues.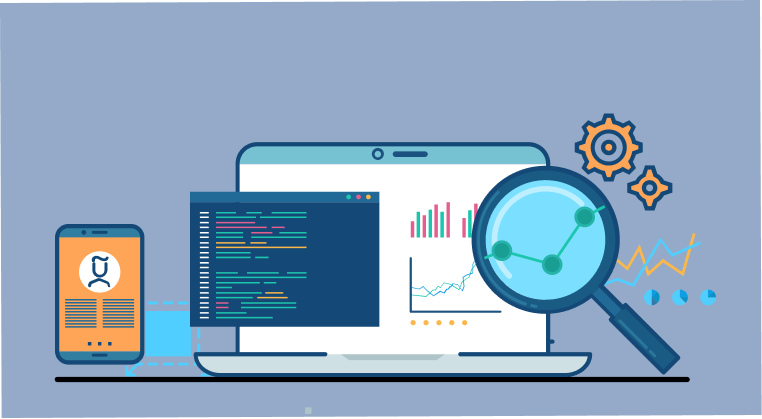 4. Count of Application Instances
If our application scales up and down in the cloud, knowing how many server/application instances are running is critical. Auto-scaling can ensure that our application scales to meet demand while also saving you money during off-peak hours. This presents some novel monitoring challenges.
For example, if our application scales up automatically based on CPU usage, you may never see our CPU reach 100%. Instead, the number of server instances would increase. (Not to mention our hosting bill skyrocketing!)
5. Request Rate
Understanding how much traffic our application receives will have an impact on its success. Increases or decreases in traffic may have an impact on all other application performance monitoring metrics.
Request rates can be used in conjunction with other application performance monitoring metrics to better understand how our application scales.
Monitoring the request rate can also help you spot spikes or even inactivity. If you have a busy API that suddenly stops receiving traffic, this could be a very bad sign.
The number of concurrent users is a similar but slightly different metric to monitor. This is another metric to keep an eye on to see how it correlates.
6. Application & Server CPU
If our server's CPU usage is extremely high, you can be certain that you will have application performance monitoring issues. Monitoring our server's and applications' CPU usage is a fundamental and critical metric.
Almost all server and application monitoring tools can track CPU usage and send alerts. It is critical to track them not only per server, but also as an aggregate across all of our application's individually deployed instances.
7. Application Availability
Monitoring and measuring whether or not our application is online and available is an important metric to keep track of. Most businesses use this to calculate uptime for service level agreements (SLA).
A simple scheduled HTTP check is the simplest way to monitor application availability if you have a team application.
SitePing can perform these HTTP ""ping"" checks for you every minute. It can track response times, status codes, and even search the page for specific content.
8. Garbage Collection
You are probably aware of the performance issues that can arise if our application is written in.NET, C#, or another programming language that uses garbage collection.
When garbage collection occurs, our process may be suspended and a large amount of CPU may be consumed.
Garbage collection metrics may not be the first thing that comes to mind when considering key application performance monitoring metrics. It could be a hidden performance issue, which should always be monitored.
You can monitor this in.NET by using the Performance Counter ""% GC Time."" JMX metrics in Java provide similar capabilities. SitePing's application metrics capabilities allow it to keep track of these.
Conclusion
Monitoring and measuring application performance is essential for all types of applications. Other monitoring requirements may exist depending on the type of application.
SitePing can assist you in monitoring a wide range of team application performance metrics. SitePing gathers critical metrics about our applications, servers, code level performance, application errors, logs, and other data. These can be used to measure and monitor our application's performance.
#1
Traffic Monitoring System
#2
Website - performance Analyzation Tool
#3
Improve Speed and Reliability
#4
Real-time Notification System
#5
Multi-site Monitoring System
#6
Multi-channel Alerting System
#8
Real-time User Monitoring System
#9
Unbelievable pricing - the lowest you will ever find
#10
Everything your business needs - 50 apps, 24/5 support and 99.95% uptime
Join the SaaS Revolution
All-in-One Suite of 50 apps

Unbelievable pricing - ₹999/user

24/5 Chat, Phone and Email Support