Website Mockup Design & Why It's So Important for Businesses
An example of a mockup is a static image of a web design that is mid- to high-fidelity (detailed and realistic) and intended to show the fonts, icons, color schemes, navigational visualizations, photos, and content layout. In a mockup, the focus is on the overall visual appeal of the website's architecture and functioning. This is why wireframing, prototyping, and mockups all work together.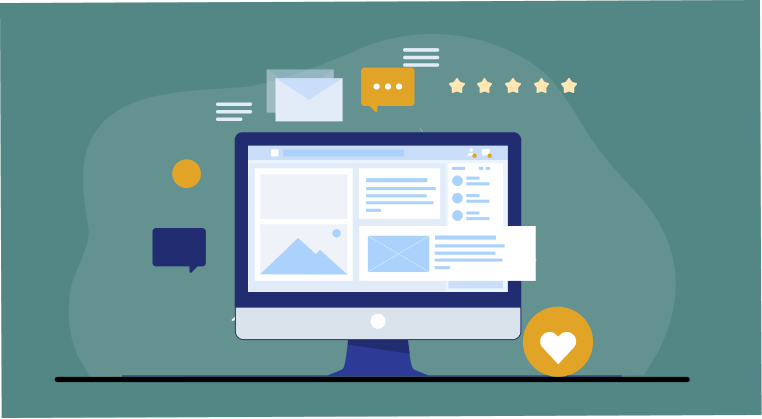 What role does the mockup play in website design then? With the goal of enhancing the user experience, mockups let you evaluate a website's functioning using an interactive prototype. A web design mockup is essential if you want to build a superb website.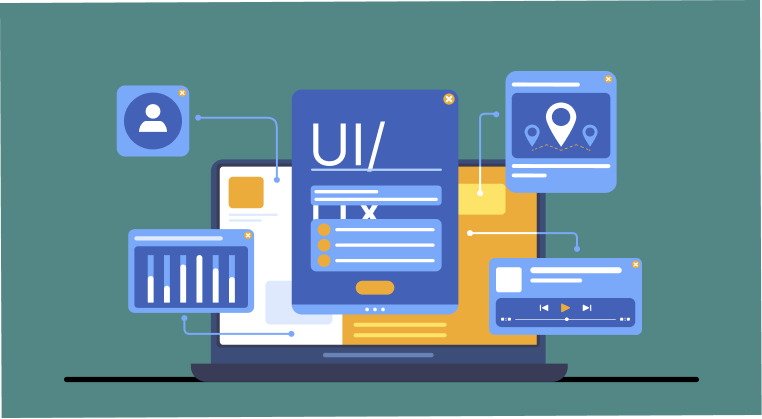 Need for Website Mockup Design
A website mockup is a high-fidelity recreation of how a website will seem in the world of web design. Website mockups incorporate the photos, graphics, and UI components that will be present in the finished product along with the structure and logic of a wireframe especially with free wireframe tools.
The creation of a website mockup is a wise decision for a variety of reasons. The quick answer is that it raises the likelihood of your product's long-term success, lowers development expenses, and speeds up the time it takes to get it to market. This is how:
Prevent design blunders
Making a website mockup allows you to test whether your design is both aesthetically pleasing and functionally sound. They enable you to refine your designs through iteration until you get the ideal balance of aesthetics.
Early valuable feedback
Mockups of your website also give you the chance to receive insightful comments from stakeholders and clients before any coding is done. To persuade the customer that your design strategy is appropriate for their product, show them a high-fidelity, interactive website mockup.
Collaboration and communication with your development team should be improved.
Website mockups serve as a communication tool and guarantee a seamless design handoff between cross-functional teams. A crucial phase in the development of a product is the handoff procedure. It occurs when you give developers the finished design together with the resources and instructions they will need to turn your mockup into a functional product.
Benefits of Website Mockup Design
Put Website Elements Into Practice for Optimal Functionality
When it comes to web design, prototypes, mockups, and wireframes are typically used in the initial phases of the process. These actions are essential when examining a website's operation. A static wireframe concentrates on the structure and functionality of a website without graphic design. Static wireframes with a visual design are called mockup designs. A prototype, on the other hand, is a live, interactive mockup.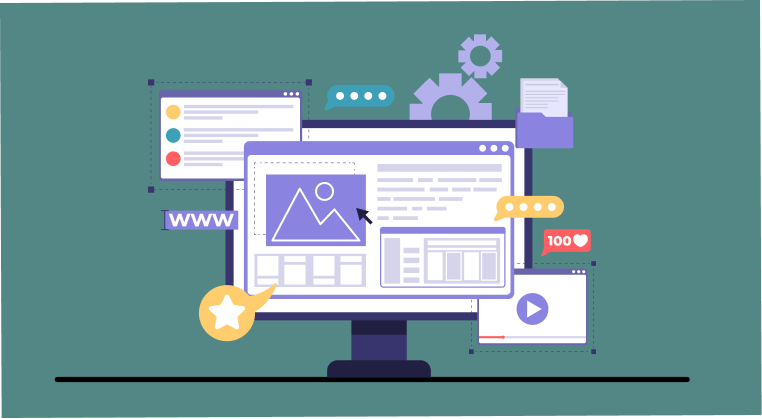 The following are the aspects of a mockup web design that you should research:
Typography includes font family, size, style, text alignment, and spacing. Ensure that reading won't be hindered by or irritated by these visual design features.

The layout of web content on a screen or web page is referred to as content. The Gutenberg diagram, often known as the F-pattern or Z-pattern layout, is a superb illustration of how to execute an excellent content layout with website mockup design it becomes extreemly easy.

White Space: Spacing is the act of leaving a space vacant. It also goes by the name ""negative space,"" and it's used in web design to achieve the ideal balance. It prevents an empty or overloaded web page.

The usage of specific hues and tones in your project—referred to as the color scheme—can have a profound effect on users' feelings. A website should be more noticeable by using the proper colors, especially if you want to entice visitors to your content. Remember how crucial text color contrast is.

Visual User Navigation Tools: A pull-down menu, a row of arrows, a sidebar, toggles, sliders, or a footer are a few examples of visual user navigation tools.
Comprehensive research before developing a website
Because you want it to be flawless, launching a new website might be difficult. You can achieve this goal by ensuring that your website design goes through a mockup process. Visual design programs like Adobe Photoshop, Sketch, and other mockup tools can be used to generate mockups.
Mockups are accurate. Your site design team will have a fantastic chance to examine the outcomes of your choices. Mockups are a great approach to analyzing the finished product before web development begins in order to save expensive adjustments afterward.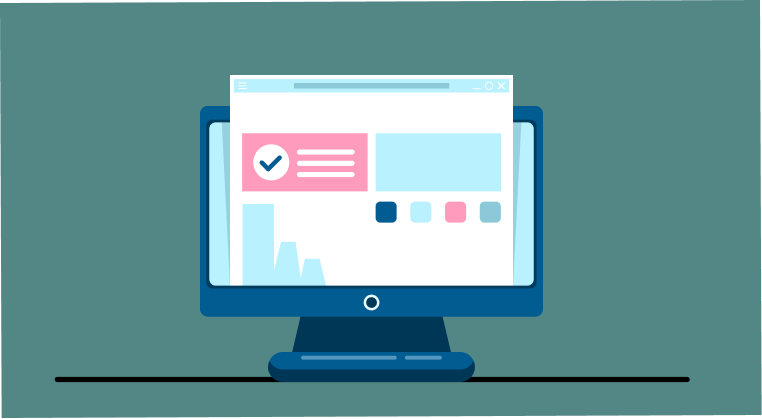 The following are some important details in developing mockups:
Approach: When it comes to developing mockups, web designers take many ways. While some web designers favor the desktop-first approach, others favor the mobile-first approach. To avoid confusion, the client and the web designer should agree on the strategy upfront.

When it comes to the timing for developing mockups, there is no set rule.

Before obtaining a mockup development estimate, you should have a firm grasp on the following: the screen sizes, the number of screens the designer will need to create for UI and UX, any style guides that must be adhered to or created, and the functionality an app or website will have.
Streamlined and Quicker Revisions
Low-, mid-, and high-fidelity levels of web design are used to describe the specifics and functionality included in a prototype. Sticky notes and sketches are examples of low-fidelity prototypes that are great for high-level brainstorming. Low-fidelity prototypes are created to create alternatives, design screen layouts, and illustrate ideas. Wired prototypes are another name for mid-fidelity prototypes. High-fidelity prototypes, on the other hand, typically reflect the final product.
If the mockup hasn't been coded yet, of course, it is simpler to make web design changes in a mockup than in subsequent coding phases. At the conclusion of the low-fidelity phase and the beginning of the high-fidelity phase, mockups are executed. It can be done following wireframing or postponed until the low-fidelity prototype testing is done.
The following advice is about using mockups for revisions:
As soon as you move from the low-fidelity to the high-fidelity phase, testing or adjustments should be made.
Before beginning a high-fidelity mockup, these elements should be taken care of because flow, navigation, and other overarching principles are more challenging to adjust would help through wireframe application into progress.
Mockups should be created before web development to guarantee that visual elements are positioned correctly.
Content Optimization Visually
The right placement or visual content optimization should be taken into account in order to have superior content for your blog. You can determine the length of the article or blog post that is appropriate for the web page elements using mockups.
The following advice will assist you to choose where the material on a web page should be placed.
Make It Scannable: Rather than being entirely text-based, your website should be able to be read by a scanner. To balance and break up the page, set aside a section for some photographs, movies, infographics, and white space.

Highlight Significant Content: To make it easier for users to see and click on the most important content, such as a link to an article or a video, it should be positioned in the upper left-hand corner of the website.

Placement of Ads: Leave the bottom right corner of your website blank. It's a suitable area for advertising that is monetized by click-through rates or aren't regularly clicked on.

Mockup: Before releasing your website to the public, do a mockup or a few user tests. Ask them to describe precisely where their eyes are pulled to the content they first glance at.
#1
Traffic Monitoring System
#2
Website - performance Analyzation Tool
#3
Improve Speed and Reliability
#4
Real-time Notification System
#5
Multi-site Monitoring System
#6
Multi-channel Alerting System
#8
Real-time User Monitoring System
#9
Unbelievable pricing - the lowest you will ever find
#10
Everything your business needs - 50 apps, 24/5 support and 99.95% uptime
Join the SaaS Revolution
All-in-One Suite of 50 apps

Unbelievable pricing - ₹999/user

24/5 Chat, Phone and Email Support